Dr. Stephen M. Herring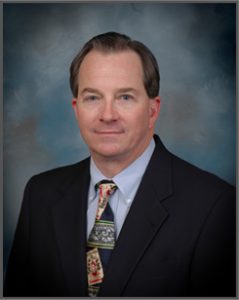 Dr. Stephen M. Herring is a skillful and dedicated plastic surgeon who is certified by the American Board of Plastic Surgery and the National Board of Dental Examiners. A native of North Carolina, he has been in private practice since 1990 and during that time has treated over 14,000 patients in most areas of the specialty of plastic surgery. His experience in plastic and reconstructive surgery includes patients from most states in the United States, as well as Canada, Central and South America, the Caribbean, Europe, Australia, Africa, and Asia.
Dr. Herring graduated from Woodward Academy at College Park Georgia in 1972, and then from the University of North Carolina undergraduate school in 1976. Dr. Herring then earned his Doctor of Dental Surgery degree at UNC Chapel Hill in 1979 and is Board Certified in Dentistry. After approximately two years in private dental practice, he attended medical school and graduated from the Bowman Gray School of Medicine at Wake Forest University in 1984. He completed both his General Surgery Residency and Plastic and Reconstructive Surgery fellowship at Wake Forest University Baptist Medical Center in 1989. Dr. Herring holds Board Certification in Dentistry and Plastic Surgery and is an active staff member at Cape Fear Valley Health System. He is a Medical Director of the Advanced Cardiac Life Support educational program at Cape Fear Valley Health System.
Dr. Herring specializes in cosmetic surgery, including breast augmentation, breast lift, breast reduction and lift, body contouring (tummy tuck, liposuction, arm lift, thigh lift), rhinoplasty (nose reshaping), and facial rejuvenation (facelift). Most procedures are performed in the office setting, providing convenience, privacy, and safety, which are the top goals of Dr. Herring and his staff.
A proponent of patient advocacy and patient safety, Dr. Herring has been involved with medical organizations dedicated to protecting patients and improving the quality of their health care. He is the Past President of the North Carolina Medical Political Action Committee, Past President of the Cumberland County Medical Society, Past President of the North Carolina Medical Board, Past Board Member of the North Carolina Medical Society, and Past Member of the Federation of State Medical Boards. He is a Member of the North Carolina Society of Plastic and Reconstructive Surgeons.
Great fee schedule
Free consultations with Dr. Herring
Expertise in cosmetic breast surgery
Over 25 years experience
Over 14,000 plastic surgery procedures
Certified, American Board of Plastic Surgery
Limited lifetime warranty on Allergan breast implants
Patient choice of implant type and style
Patient choice of implant size
Patient choice of surgical procedure
Complete after surgery follow up at no charge
Private office setting for your procedure